Brazilian Jiu-Jitsu For Fitness
Brazilian Jiu-Jitsu is the perfect combination of practical skills and physical fitness. At M-Theory Martial Arts, we take Brazilian Jiu-Jitsu a step further by offering classes for all body types and ages in our world-class training facility. People come from all over St. Louis Park, Edina, and Minneapolis to experience the best Brazilian Jiu-Jitsu classes around.
Fill out the short form on your screen to learn more today!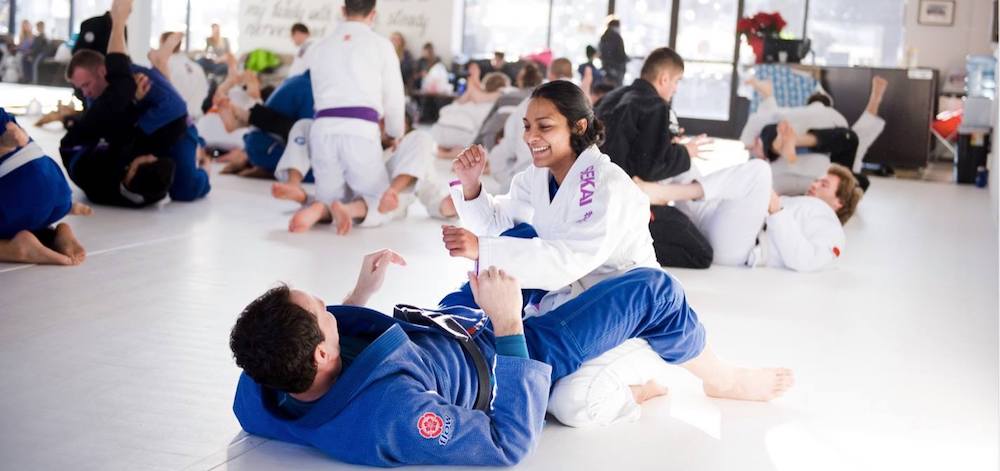 Brazilian Jiu-Jitsu For Sport
Here at M-Theory Martial Arts, we offer 3 different levels of classes to make sure that your Jiu-Jitsu journey is marked by milestones. Whether you're a complete beginner, or you've been practicing for years, M-Theory Martial Arts has a program that will work for you.
Choose from our 3 progressive levels:
Everyone knows the best place to start is with a strong foundation. Our Essentials class focuses on teaching proper movement and positioning to perform submissions, sweeps, and takedowns. Move as fast or as slow as you like, you only graduate to the Advanced class when YOU are ready.
After mastering our Essentials program, we extend an invitation to join our Advanced class! Here, we teach you how to put all of the essential moves together in order to take on
Once you've conquered both the essentials and some advanced techniques, we offer competition training for those interested in proving themselves in a public arena. We offer several weekly competition training sessions to work around your busy schedule and keep you prepared for the next tournament. Many of our students compete in tournaments as large as Worlds and Pans Championships!
Brazilian Jiu-Jitsu for Self-Defense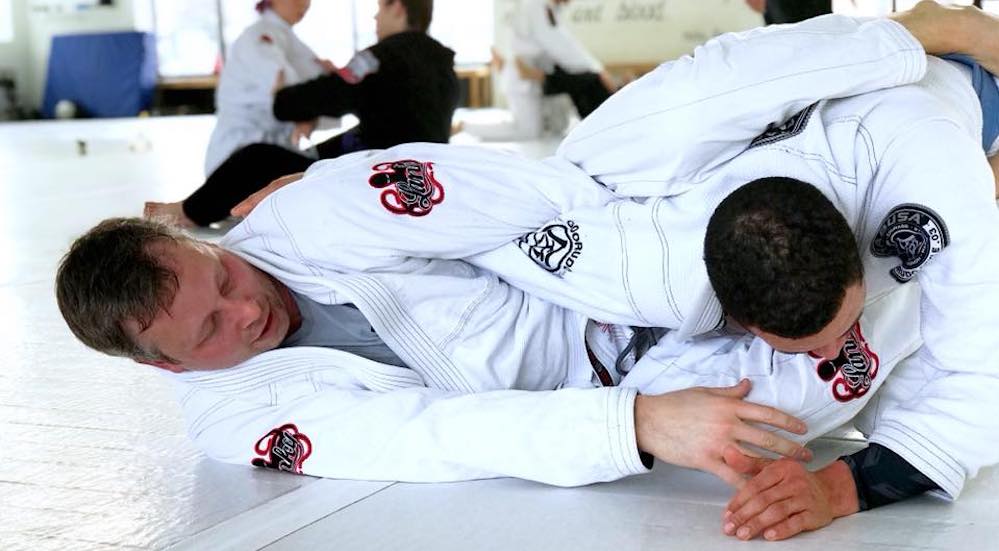 As you can see, we have a class that can suit anyone interested in Brazilian Jiu-Jitsu. The great thing about learning Jiu-Jitsu is that it comes with real-world applications! The self-defense techniques used in typical Jiu-Jitsu routines can be translated into everyday use to protect yourself. Jiu-Jitsu is based entirely on leverage, which allows even the smallest person to gain an upper hand in a conflict. We're proud to empower the members of our community to feel safer and at ease anywhere they go.
In addition to self-defense, Jiu-Jitsu can teach you:
Reacting in a quick manner to give you confidence
Effective clinches and takedowns to make sure you're always in control
Great ways to take your attacker by surprise
Non-aggressive sweeps and submissions to make sure you can eliminate risk
Jiu-Jitsu For Life
It's never too early or too late to begin your journey in Brazilian Jiu-Jitsu and M-Theory Martial Arts wants to help you on that journey. We believe everyone can benefit from Brazilian Jiu-Jitsu and we welcome people from all over St. Louis Park, Edina, and Minneapolis to come and experience what we have to offer.
Fill out the short form on your screen to learn more today!